ARIEE: commemorative plaque opened for the renovated kindergarten Kalevipoeg in Jõhvi
The project managers from both sites have been presented slideshows with the overview of project activities, carried on during the project time. Very interesting was presentation by Kingisepp kindergarten director Ms Anna Vorobjova, where was reflected the huge work of kindergarten's personnel in case of collection, composing the materials needed for project main target - to raise awareness about energy and it's saving methods among children. The composed and approved materials already are the part of educational and methodological work held in kindergarten and this positive practice will be spread in others Kingisepp district kindergartens. This presentation was added with the information of project involved expert Mr Ülo Kask, the representative of Tallinn Technical University, who also was the composer the workbooks and additional materials for teachers, done in the frame of the project.

                    
          

                          

Representative of the Kingisepp District Administration Ms Lubov Kozina gave overview of the project renovation in the Kingisepp kindergarten and participation in the All-Russia contest for the municipal projects. Voting of the Internet audience gave 1st winning place to the ARIEE project that was also complemented with the gift certificate at the regional level. This certificate can be exchanged to installation of the saving energy lamps.                           

After the presentations times, event's guests have visited the renovated Jõhvi kindergarten Kalevipoeg, where the Jõhvi authority representatives have opened the commemorative plaque.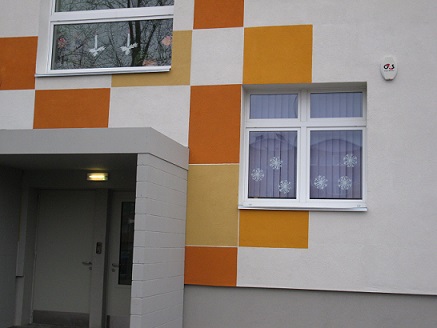 Project partners and guests obtained opportunity to see how does the renovated kindergarten look like inside and outside, because thanks to Estonia-Latvia-Russia cross-border cooperation programme support not only the walls were warmed and renovated, the heating and ventilation systems were also replaced. In the time of kindergarten visiting, the printed in Kingisepp kids workbooks were passed to director of Jõhvi kindergarten and also will be used as additional material during the lessons of energy saving, started in the frame of project.

  
                         

 

One should notice that in spite of the busy time before holidays a lot of invited guests have found spare time to visit the event and it was very positive that not only the involved persons were interesting in project topic - the event was visited by the representative on Consulate of Russian Federation in Narva, representatives on Saint-Petersburg High Economic School, Joint Technical Secretariat representative.
During the event have been sound a lot of words, regarding to the project and its activities, but the most important was that project partners and guests understood the main theme - borders really can unite and want to hope that ARIEE project is the example of this.


Mass-media about the ARIEE project event in Jõhvi.


Project PORTFOLIO.


The information is prepared by Project manager Ms Maria Laanemäe, maria.laanemae@johvi.ee

Events calendar

October 2023

25
26
27
28
29
30
1
2
3
4
5
6
7
8
9
10
11
12
13
14
15
16
17
18
19
20
21
22
23
24
25
26
27
28
29
30
31
1
2
3
4
5