Final reporting discussed and consulted at the briefings in Pskov and St.Petersburg
Briefings on Russian territories attracted many participants - above 37 in Pskov and 16 participants in St.Petersburg.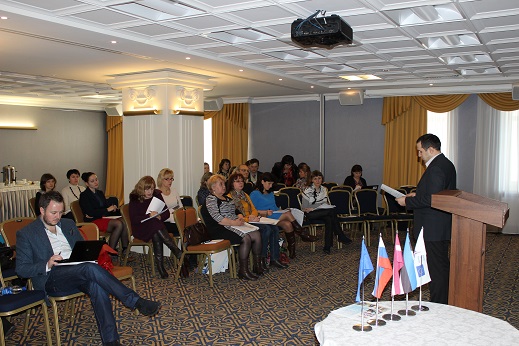 Audience in both events was actively involved in mutual discussions and raised questions openly. General and specific questions were raised by the participants in relation to financial reporting, documentation to be annexed and evidences provided.



 


Participants of the briefing were particularly interested to be consulted about exchange rates, related financial issues and auditor's reporting. Individual and project group consultations with experts of the Joint Technical Secretariat also took place and provided practical advices on projects' specific issues.





As you were informed before - 14 projects are extended for their implementation in 2015, including 5 Large Scale Projects. Further details you can find in our Programme News section published recently.


Additionally, information about 10 projects finalised in December 2014 are published in Project News.
Events calendar

October 2023

25
26
27
28
29
30
1
2
3
4
5
6
7
8
9
10
11
12
13
14
15
16
17
18
19
20
21
22
23
24
25
26
27
28
29
30
31
1
2
3
4
5