LOGONTRAIN: European Cooperation Day quiz for St. Petersburg students
On 13 September a Lecture on ECDay and quiz were organized by the Project "Logistics and Overland Transport Network for Training "Blue Collars" for the students of the State Transport University.

First the participants of the event watched a resume video presentation about European Cooperation Day 2012. After that they were given an overview on active EU and ENPI CBC Programmes in the eastern part of the Baltic Sea Area. Finally students were offered a quiz of 20 questions about the EU, Schengen Area, the euro zone and the ECDay. The giver of the quickest right answer was awarded with a souvenir from the EstLatRus Programme.

The number of registered participating students was 103 but in fact more people took part in the event, got more information about the European Union and cooperation of Europe and Russia in different projects.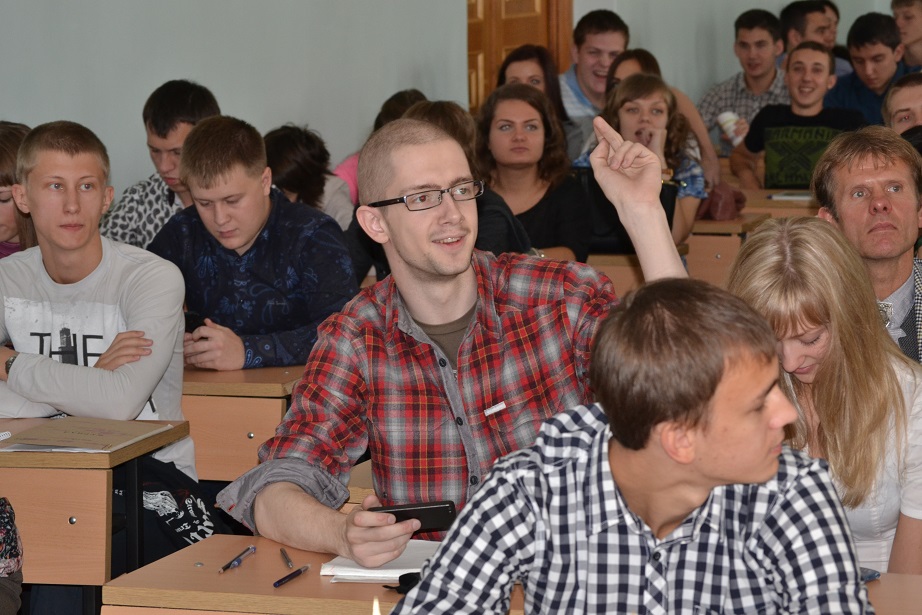 The videos used during the event as well as more photos of the action are available at the web of "LogOnTrain" Project here. 

Photos by Kait Krull are provided by the Project "LogOnTrain".

More information about the Project can be found in the PORTFOLIO.
Events calendar

December 2023

27
28
29
30
1
2
3
4
5
6
7
8
9
10
11
12
13
14
15
16
17
18
19
20
21
22
23
24
25
26
27
28
29
30
31