PRESERVE NOT TO LOSE: The Project enters the homestretch with Final Conference in Balvi, Latvia
Though the Project "To preserve not to lose it – safeguarding of cultural heritage" (PRESERVE NOT TO LOSE) still foresees big events during two coming months – finalization of reconstruction works of Dedovichi Cultural Heritage Centre (Russia) and three Joint open preservation actions in three countries to celebrate the ECDay 2014, it has already done a lot to introduce to the wide audience at the Final Conference which took place in Balvi, Latvia, on 22 – 23 August, 2014.

On 22 August Balvi Culture and Recreation Centre welcomed participants of the Conference "Grey stones stories' days" from Estonia, Latvia and Russia. At the beginning of the Conference the participants were greeted by Mr. Andris Kazinovskis Chairman of Balvi county Council. The Head of the JTS of the Programme Ms. Unda Ozolina informed about the progress of the Programme. Representatives of project partners – Mr. Kaido Tamberg, Head of Sangaste Rural Municipality Administration, Mr. Igor Gumenjuk, Head of Dedovichi District Administration, Ms. Iveta Supe, Director of Balvi county museum, Ms. Sanita Putniņa, Project manager shared their stories of the project work.

The speech of Ms. Inara Nikulina, the chairwoman of the Project Steering Committee and patroness of the project was especially inspiring, as it showed how long can be the way from project idea to realization, but that any long way can be made by good project team and with willingness to achieve the desired result.

Experts in cultural heritage involved in the project work also presented project achievements and Folklore ensemble "Rekavas Dzintars" and weavers of Baltinava county demonstrated tangible and intangible values of Latgale preserved and flourishing.

The most impressive of project results and outcomes was presented to the audience of the conference after the official part – all guests were invited to visit Balvi county museum. Ms. Iveta Supe, Director of Balvi county museum introduced with North Latgale intangible cultural heritage expositions –metal work, folk costumes, musical instruments, rural household objects – shown as well via interactive digitalized expositions on screens and monitors.

On 23 August project partners together with Balvi inhabitants and guests from other Latvian municipalities presented their goods and products based on traditional skills and craftwork at the International craftsmen trading market at Town Central square nearby Balvi Culture and Recreation Centre. The fair was finalized with the awarding of the winners whose traditional products were considered best by competent jury.

In coming September the Project PRESERVE NOT TO LOSE together with Estonia-Latvia-Russia Programme will co-organize three Joint Actions in Sangaste, Dedovichi and Balvi within the European Cooperation Day 2014 information campaign, which will once again draw attention to preservation of tangible and intangible cultural heritage.

Information and photo-reportage in Latvian prepared by the Project for the local newspaper before the event.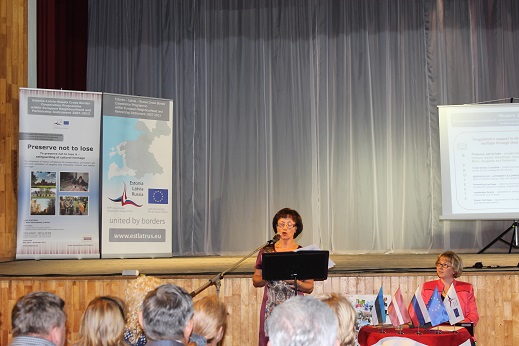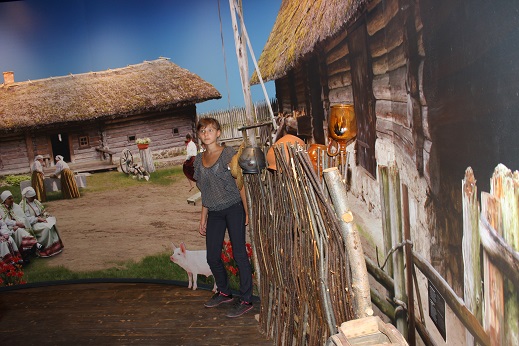 Photos by Anna Filatova

Events calendar

November 2023

30
31
1
2
3
4
5
6
7
8
9
10
11
12
13
14
15
16
17
18
19
20
21
22
23
24
25
26
27
28
29
30
1
2
3