Programme activities add value to the Project successful work
Trees planted during Joint Tree Planting Action of the Programme devoted to the European Cooperation Day 2013 and co-organized by the JTS of the Programme and Green Man Project contributed to restoration of the green areas of Pskov. The action
showed true spirit of cooperation
between countries and added to the improvement of important and recognized recreation park near Mirozhsky Monastery.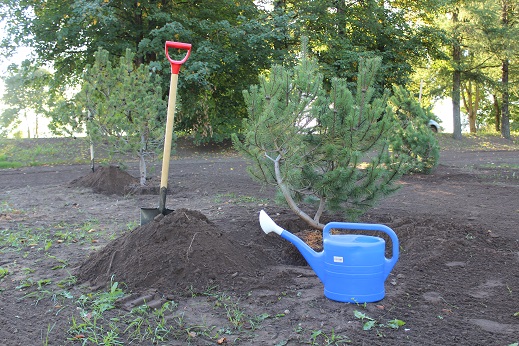 ECday in Pskov, 5 September, 2013
Lasting value - mountain pines now
The results of GreenMan Project activities
, implemented within Estonia-Latvia-Russia Cross-Border Cooperation Programme and leaving visible and tangible "marks" on the territory of cooperating countries
were highly appreciated by the local communities
, both experts and usual people.
On 21 February Lead partner of the Project "Tartu, Rezekne, Pskov: Green Management for Urban Development & Planning in EE-LV-RU Border Capitals" (GreenMan),
NGO "Lake Peipsi Project, Pskov" won the Pskov Region First Public Award "Народное признание– 2013" ("People's acknowledgment - 2013") in the nomination "Quality of Life" for the reconstruction of Dendropark near Mirozhsky Monastery.
The final ceremony of the Award took place in newly opened after reconstruction Pskov Drama Theatre. The winners were jointly defined by the e-votes of Pskov residents and expert commission formed by the organizers of the competition.
It is especially pleasant to mark, that the award was presented for the object, reconstructed with additional support of the Programme: many trees were planted to restore the greenery of the Dendropark, and some of them – 9 grown-up pines - were planted during Joint Tree Planting Action of the Programme devoted to the celebration of European Cooperation Day 2013 in three cities, Pskov, Tartu and Rezekne.
The Programme is happy to congratulate the Project team to this bright achievement!
Before                                                                           Now
Before                                                                       Now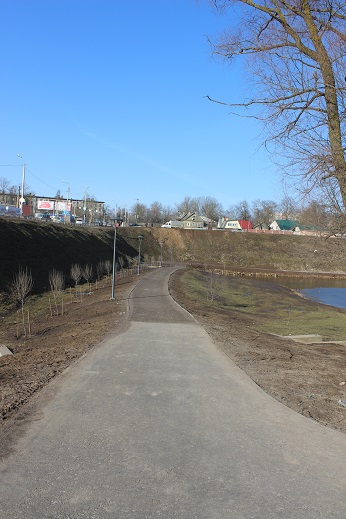 photos by Anna Filatova
Events calendar

December 2023

27
28
29
30
1
2
3
4
5
6
7
8
9
10
11
12
13
14
15
16
17
18
19
20
21
22
23
24
25
26
27
28
29
30
31