The Programme took part in the VII St. Petersburg International Innovation Forum as part of ECDay activities
On 1 – 3 October Estonia-Latvia-Russia CBC Programme was presented at the VII St. Petersburg International Innovation Forum as a part of activities devoted to the European Cooperation Day Information Campaign.
The main purpose of this annual Forum is to establish open dialogue with the focus on solving strategic challenges of innovative development of Russian economy. More than seventy meetings accompanied by the large scale exhibition attracted leading persons of Russian and foreign science and education, venture capital financing and industry as well as state authorities.
This year Forum program included promotion of innovative products, possibilities of finding new partners and clients and professional development, participation in discussions with leading experts from various countries,
representation of results and outcomes of innovation focused projects exposed at special exhibition zone - "St. Petersburg Global Partners".
European Neighborhood Partnership Instrument 2007-2013 was represented at the Global Partners corner by Cross-border Cooperation Programmes Estonia – Latvia - Russia and South Finland – Russia.


At the opening of the Forum on 1 October participants were greeted among others by Deputy Governor of St. Petersburg, Mikhail Mokretsov and Deputy Governor of Pskov Region Sergey Pernikov who introduced big joint exposition of Pskov Region. Some events of The Days of Pskov Region in St. Petersburg were held in the frame of the Innovation Forum.
Even the opening ceremony of the Forum was innovative – the audience was entertained by juggling with innovative unbreakable light bulbs. The sign of symbolic start of the Forum work was joint lighting of the symbol of Innovation Forum.
After the opening honorable guests examined the exhibition and were introduced with the main thematic stands.
On 2 October
the exhibition, and as well the exposition of Estonia-Latvia-Russia Programme, was observed by the Governor Georgij Poltavchenko and other representatives of the Administration of St. Petersburg.


The biggest attention of the visitors of Estonia-Latvia-Russia Programme stand was attracted by the Programme publications - 2nd Call Projects notebook and Programme leaflet. Information on the results reached by the projects supported within the Programme was taken with much interest. Consultations on the contacts and search of possible partners for cross-border cooperation and perspectives of the next programme period were highly demanded.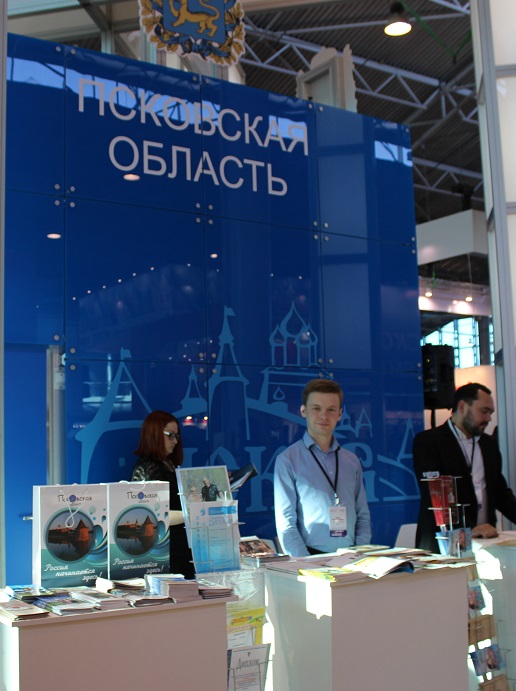 Events calendar

December 2023

27
28
29
30
1
2
3
4
5
6
7
8
9
10
11
12
13
14
15
16
17
18
19
20
21
22
23
24
25
26
27
28
29
30
31